Unlocking New Real Estate Opportunities
are in Real Estate Development
Luxury Garages &
Self-Storage
Garages of America combines sought-after real estate asset classes into one real estate investment fund.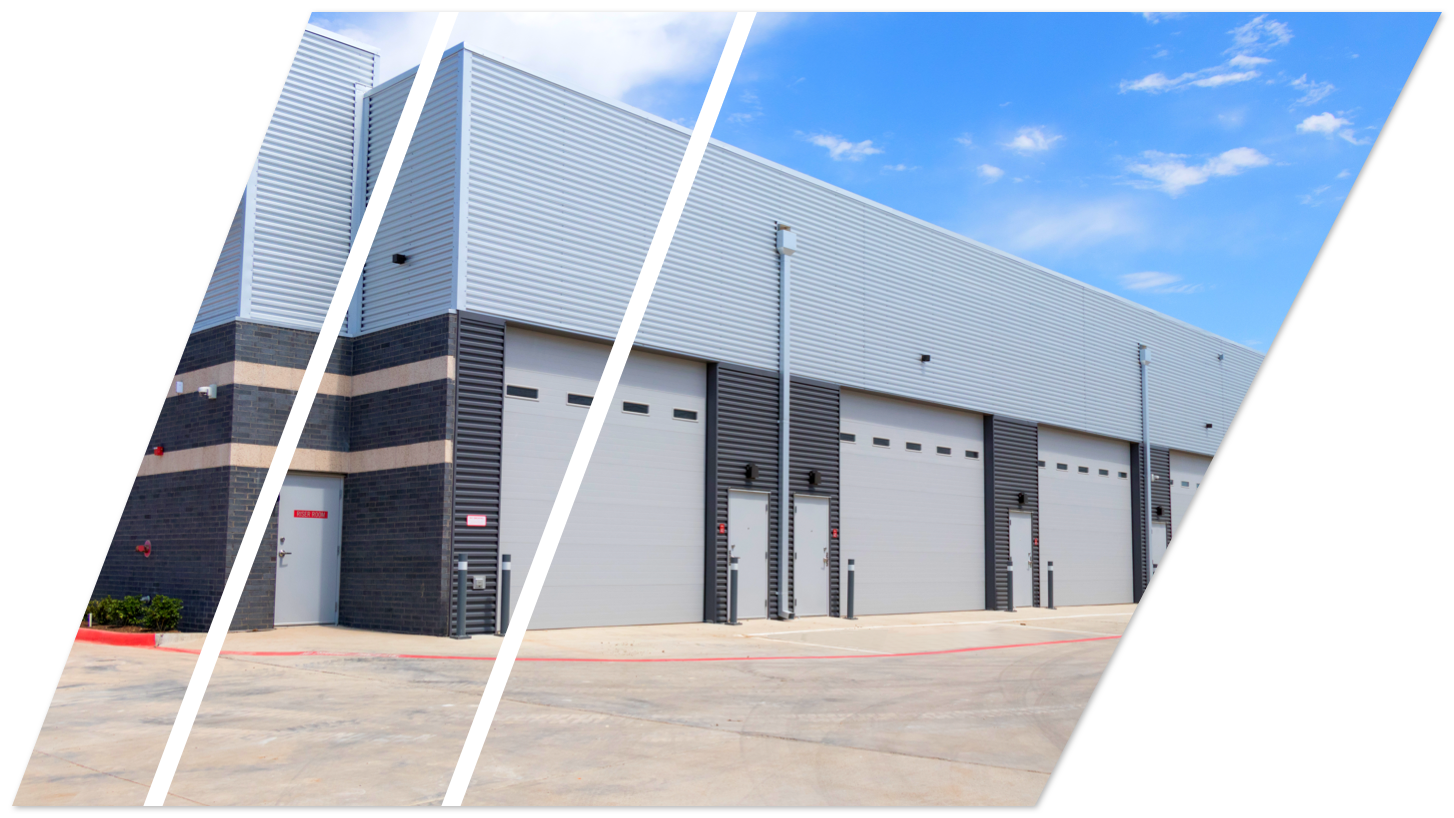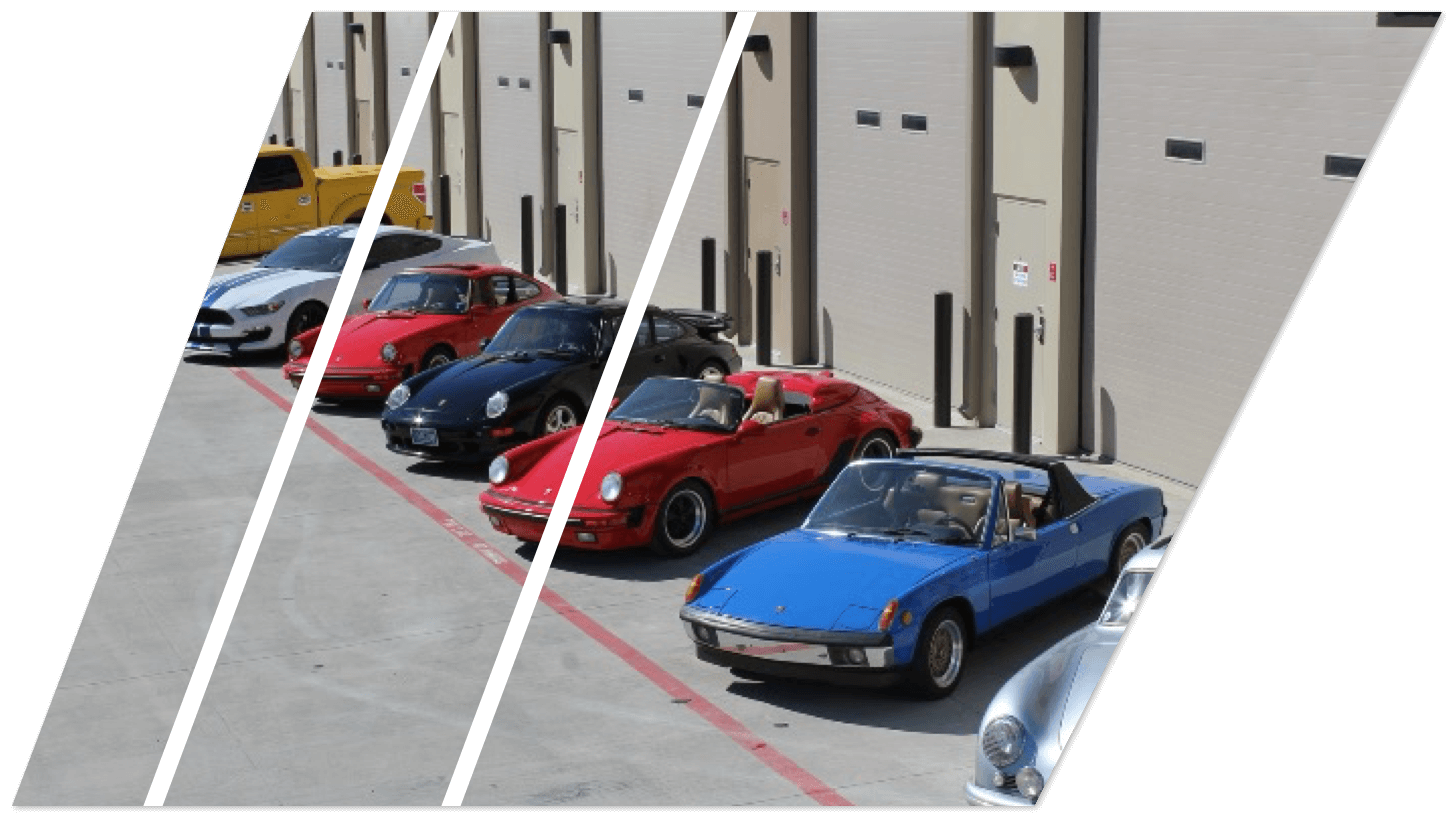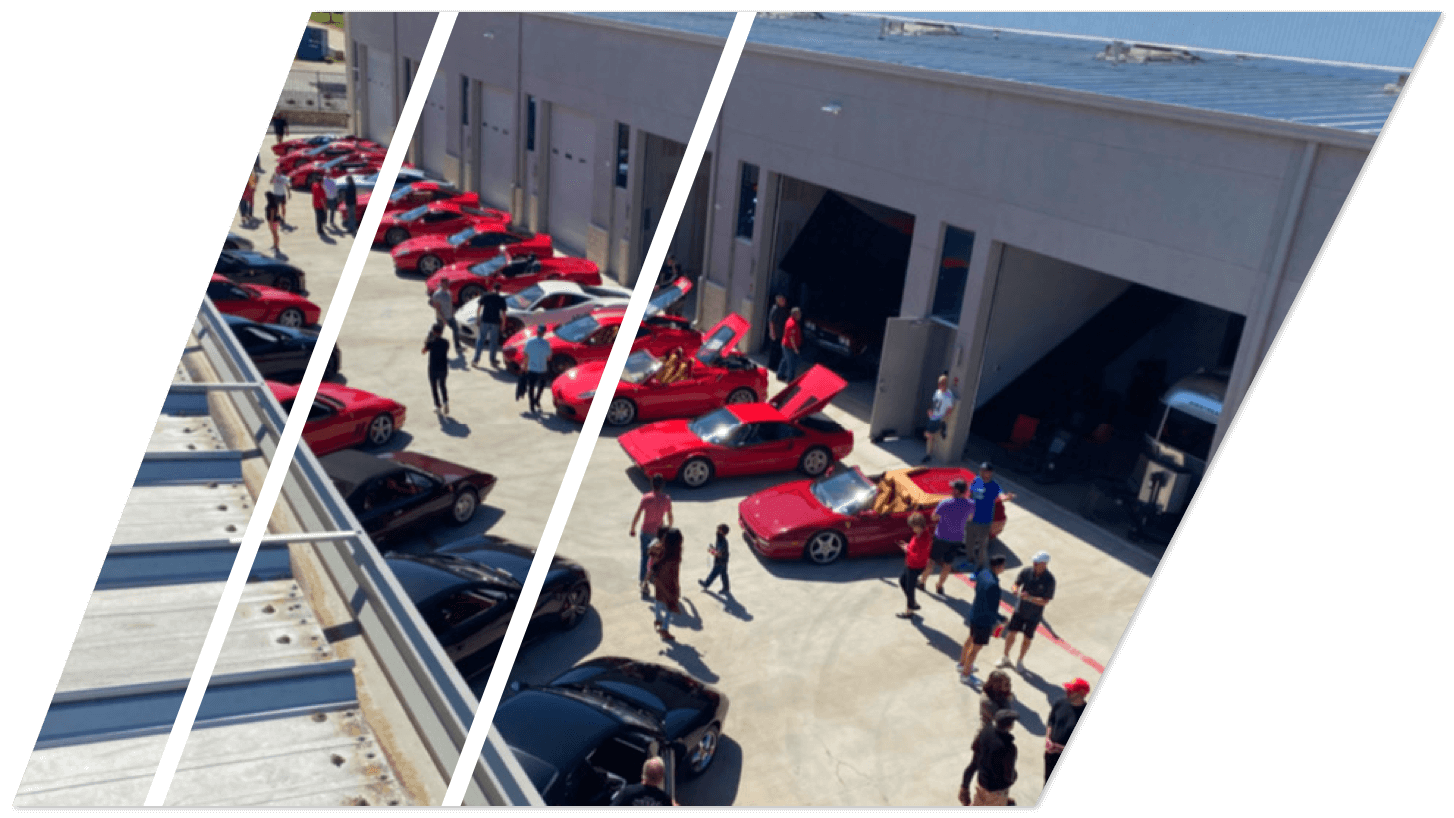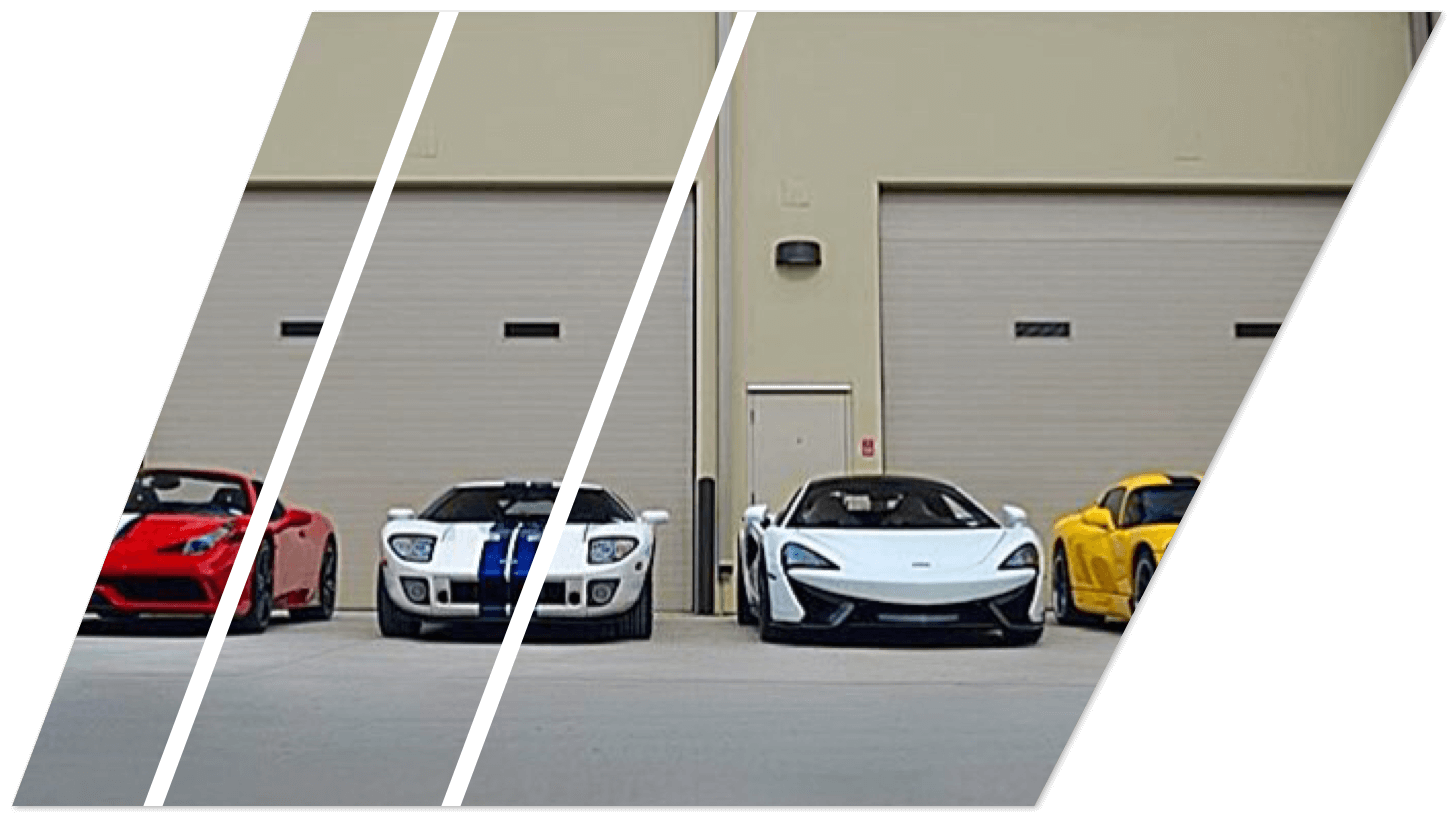 Garages of America Fund I
Garages of America Fund I, LLC is a private real estate development fund focused on development of Luxury Garage and storage facilities across the country.
Structured for an unpredictable future, the Fund employs an innovative investment strategy designed to produce higher returns with reduced risk by developing complementary storage assets in one fund.
The Fund combines highly sought-after real estate asset classes: Luxury Garages, Self-Storage & Flex-Space. By uniting these asset classes into one portfolio, we expect to provide investors above-market preferred and internal rates of return.
Ultimately, the Fund will sell the Luxury Garage units and utilize the sales proceeds to return capital and profits to investors. The Fund will also generate additional cash flow and returns from the remaining storage assets.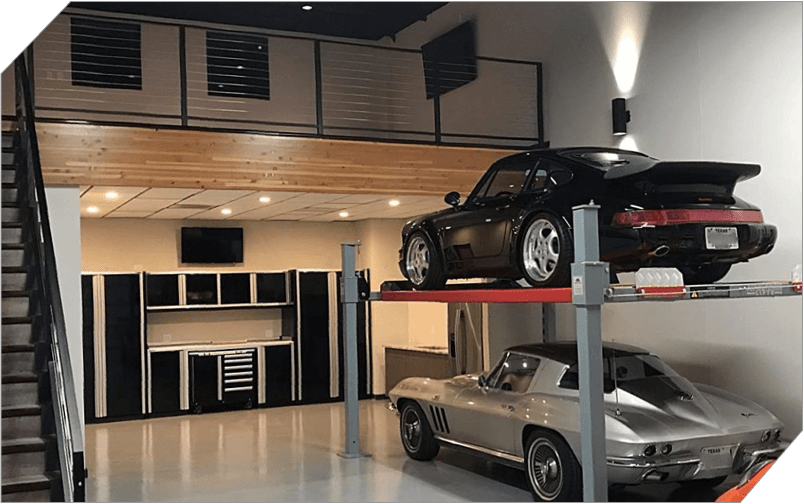 Luxury Garage concept perfected over the last 7 years to meet incredible demand.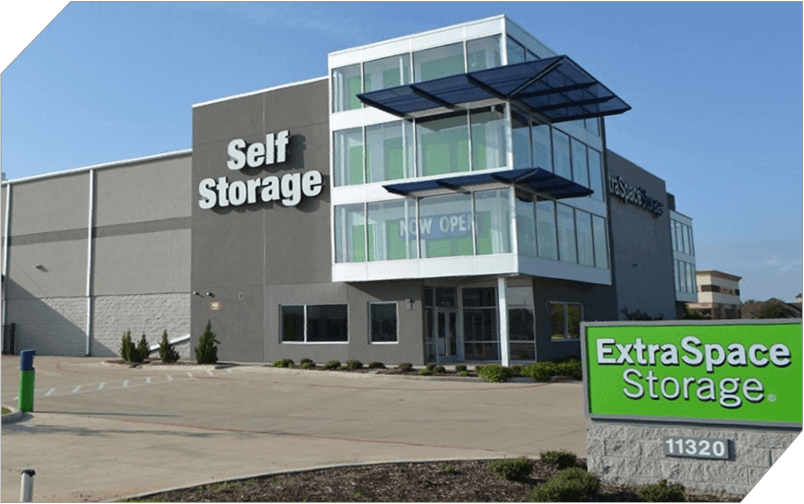 Traditional Self-Storage has proven to be a top performing commercial real estate asset class for decades.
GARAGES OF AMERICA FUND I​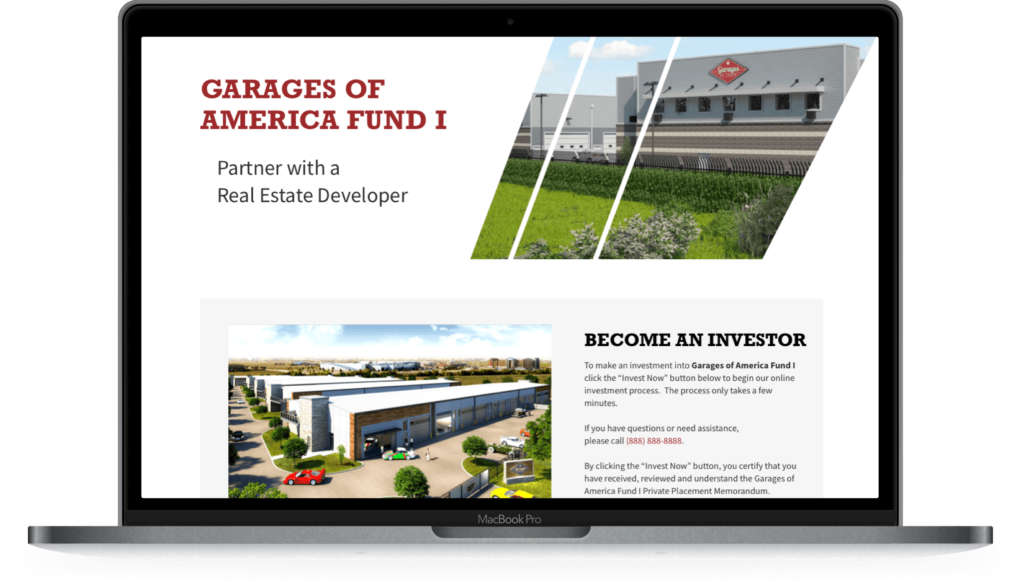 Review the offering materials and evaluate this unique investment opportunity.
/ STEP 2
Invest in Garages of America Fund I
Determine how much you'd like to invest, review the terms, sign electronically and fund your investment.
/ STEP 3
Relax and Let Us Do the Work
All you need to do is sit back and watch your investment perform.
Ready to Start Investing?
Ready to Start Investing?
Frequently Asked Questions