7 years and 770 Luxury Garage units later, Garages of America is the largest Luxury Garage developer in the USA.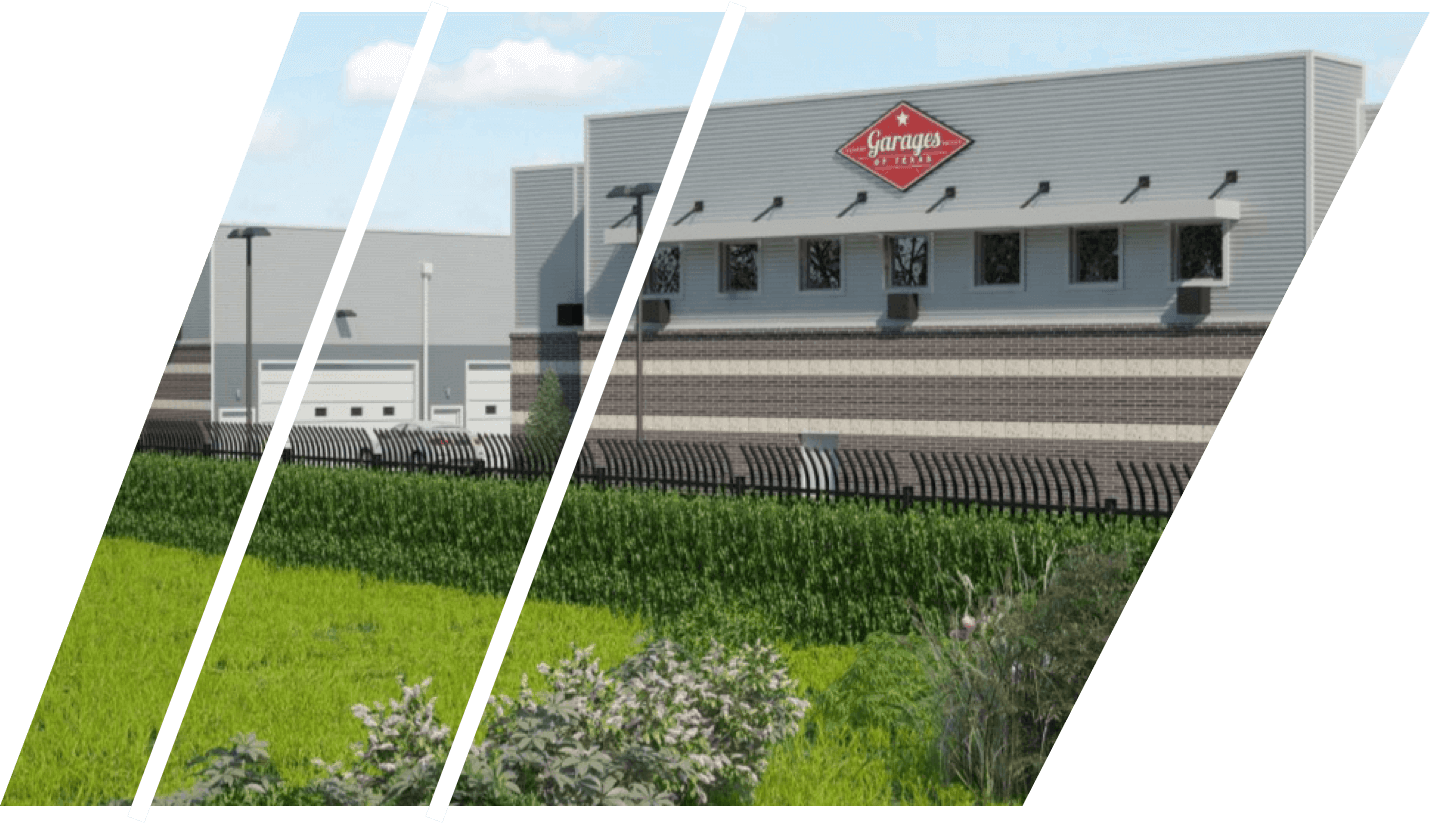 The Luxury Garage story is best conveyed in a conversation with Fred Gans, CEO who explains the genesis of the Luxury Garage concept and Company's' transition from Garages of Texas to Garages of America.
Why Invest with Garages of America, LLC?
An attractive complement to traditional Self-Storage, Garages of America is fulfilling the ever evolving demand for storage space. 7 years and 770 Luxury Garage units later, Garages of America is the largest Luxury Garage developer in the country.
By meeting the storage needs of different demographic groups in one unique development project, Garages of America is able to offer investors an opportunity to invest in a storage fund unlike any other.
The demand for our Luxury Garages is strong and have historically sold-out before construction completion.
Selling Luxury Garages right after completion allows the fund to deleverage and de-risk the rental portfolio to provide consistent, above market returns.
Luxury Garage Development
The role of developing Luxury Garages in the Fund is simple and effective: Sell the Luxury Garages and manage the remaining storage assets. We believe this provides reduced risk and the best returns for our investors.
Frisco Garages
6767 All Stars Ave
Lakeway Garages
1009 Ranch Rd 620 N
Katy Garages
1435 FM 1463
Woodlands Garages
FM Rd 1488 & Greenfield
Forest Dr, Magnolia, TX 77354
After 7 years of developing and selling Luxury Garages, we've learned a few things. Some of the owners refer to their Luxury Garages as "Suites" or "Condos"; we just refer to them as part of a great business model.
This of course is the most important and compelling reason. We believe we have the demographics of this real estate asset class down to a science. When know what, how and where to build. We know what buyers want and we build it for them. Many Luxury Garage units are usually under a sales contract prior to completion.
Buyers of Luxury Garages receive a fee-simple deed, title insurance and all the benefits of commercial real estate ownership.
Many buyers purchase Luxury Garage units for business purposes thereby receiving tax benefits through cash and depreciation deductions.
The pricing structure for buyers is designed to accelerate the value and appreciation of the Luxury Garage units.
Why rent when you can buy? For many, equity ownership is a choice that we think makes sense.
Buyers enjoy the control to hold, lease, leverage, or resell their units. No rent increases, no evictions, no surprises.
Luxury Garage units can be leased potentially creating tax-sheltered passive income.
All Luxury Garage units are located in a gated "community" with secure entry and managed by an association.
"Flexible" is a word that does not come close to describing how our buyers are customizing their Luxury Garages. Only with a site visit could you truly appreciate the different uses and creativity.
The demographic for our Luxury Garages is broad and diverse, yet all seem to share a common bond.
Ready to Start Investing?
Ready to Start Investing?